Do you want to make quick money without putting a lot of efforts? If yes, then you can do that by watching ads. However, it may sound like a scam that you can get paid to watch ads but it is completely true and lot of people are already doing it. The best thing about this money making method is that you won't need any investment. So if you are curious to know more, then this article will provide you everything. In this article, you will get to know how you can make money and get paid to watch ads. Now without wasting a single moment, let's get started.
How to Make Money Watching Ads?
Now some of you might be thinking about how I can make money watching Ads. Well, there are many platforms that pay their users for watching online videos and content. These websites partner with other brands and help them promote their content and services through online ads and videos. However, this method is different from other online money making methods like blogging but it is a legit way to earn money.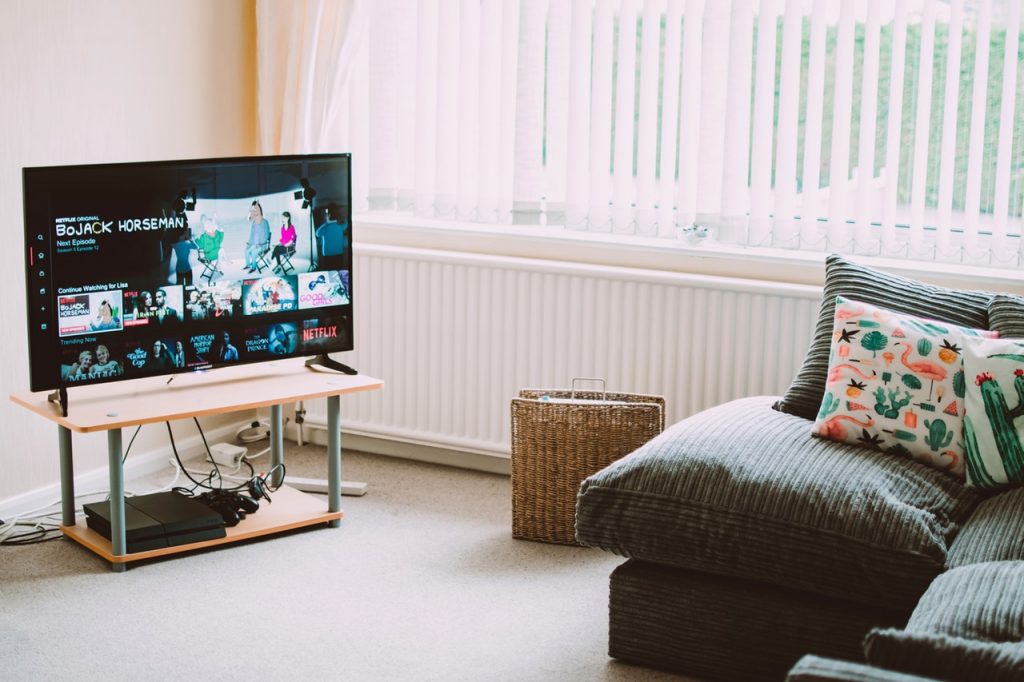 Is It Possible to Get Paid to Watch Ads?
If you have the dedication and ability to stay consistent, then yes, you can get paid to watch ads. Not only ads but some big websites also offer online TV, videos and other types of online content with which you can earn good money.
How Much You Can Make By Watching Ads?
It depends on the time and effort you can put on watching ads and videos. If you can give your time regularly, then you can make enough money to go to a restaurant and enjoy your favorite meal. To increase your earnings, you can participate in other contests and bonus programs. Apart from this, you can also win gift cards of many online shopping portals and use them to shop for clothes or other stuff.
14 Ways to Get Paid to Watch Ads
After discussing the common questions, it's time to talk about the man deal. So here are 14 best ways that can help you get paid to watch ads:
When it comes to getting paid to watch videos and perform surveys, then Swagbucks is one of the best websites that anyone can use. The best thing about this website is that it provides a variety of videos and online content.
You can choose from educational, self-help, funny videos and earn SB points. 100 Swagbuck points is equals to $1 and once you have 300 SB points, you can use them to buy $3 gift cards. Though the minimum withdrawal is fixed. To redeem your SB points in the form of cash, you have to make at least 2500 SB points.
Check out our Swagbucks Review
If you are a beginner in the online arena, then InboxDollars is the best website for you. It is easy to use and offers a lot of opportunities to earn money. It comes with new ads daily and you can choose from different genres.
Apart from that, InboxDollars gives a $5 sign-up bonus to the new users. You can watch videos, play games, do surveys and many more things. You can easily redeem your money once you have completed $30. The best thing about InboxDollars is that it offers you different ways to cash out your money. You can use eCard, PayPal or a check.
Related: InboxDollars Review
Survey Junkie is a very popular website, which is known to provide amazing opportunities for everyone to earn money online. The best thing about Survey Junkie is that they have thousands of active users and they have paid over 10 million to their users.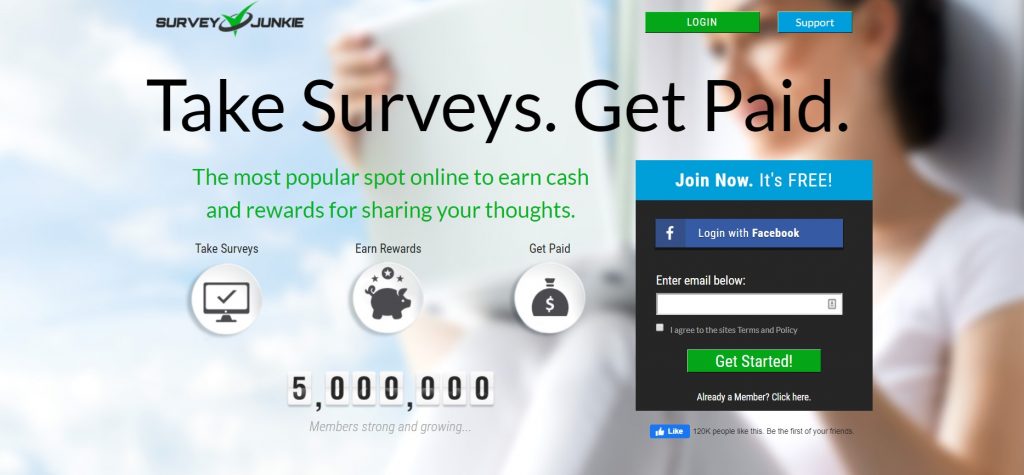 It offers you different tasks and for each survey, survey junkie pays 20 to 200 points. You can redeem your money after completing 1000 points. Another great thing about survey junkie is that it is free to use and you just have to register yourself to start taking surveys.
4. iRazoo
iRazoo is a free online earning portal where you can earn money by watching ads, videos. It provides more than 50 content channels and you can easily watch ads and videos according to your choice and preferrences. You can also earn by giving your opinions on movie trailers, playing games, etc. iRazoo supports PayPal and you can redeem your money after completing 3000 iRazoo points.
5. Viggle
Viggle is slightly different from other online earning apps. It pays you for watching different TV series and you will earn one perk for watching a video for one minute. It also offers a bonus section where you will get the chance to earn up to 10 perks for a 1-minute video. You can convert these perks into gift cards or you can use your debit card to exchange your perks with money.
6. Paid2YouTube
Paid2YouTube is a great website for people who love watching YouTube videos. The best thing about this website is that it pays you to watch ads and your favorite video genre. Paid2YouTube updates their content regularly. To maximize your rewards and points, you can also refer it to your friends. After completing $10, you can redeem them through PayPal.
7. Nielsen TV Ratings
Nielsen TV Ratings is a very popular website that collects information about the shows that people mostly watch. However, Nielsen TV Ratings is a great platform to earn money but you can't join or sign-up as participation are only done through invitation. So you should keep an eye on your mailbox for invitation email.
8. SuccessBux
The main thing that sets SuccessBux apart from other websites is its minimum payout threshold. It offers different types of ads to earn money. You just have to join to start performing different tasks. You can play games, watch ads, and fill surveys. You just need $1 to redeem your money.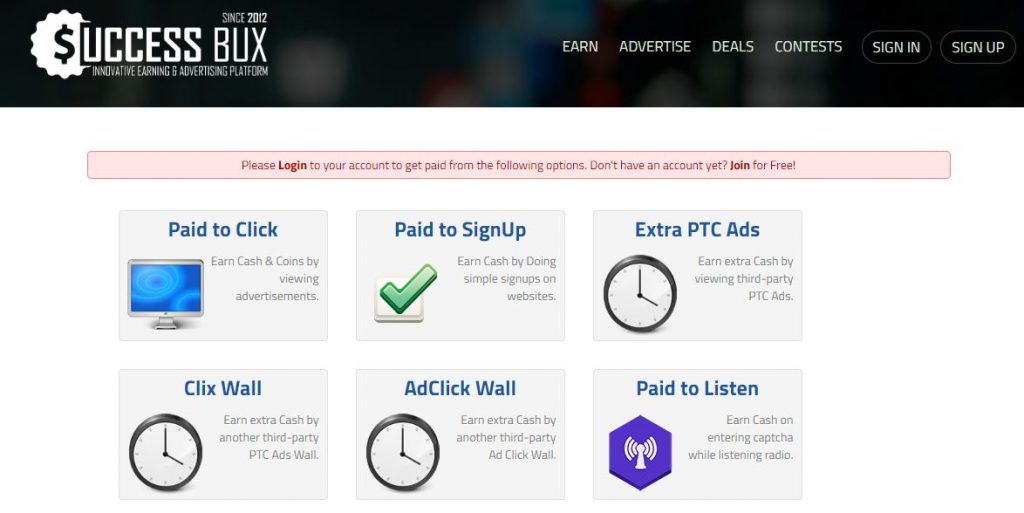 9. Slidejoy
Slidejoy is a mobile application that pays you for displaying ads on your mobile phone. You just have to install it and after that, it will show ads every time you unlock your phone. Now it's up to you whether you want to see them or not. You will get points for each video you see and you can exchange those points for different shopping gift cards.
10. LifePoints
LifePoints is a new survey site as compared to others but it has gained a lot of popularity in a very short time. All the credit goes to its high paying surveys. It has a very simple user interface and anyone can use it without any difficulties. For each survey, you can get up to $10 and there is no limit, which means you can earn as much you can. You just have to give your opinions and you will get paid. You can redeem your money once you have completed the minimum threshold of 5 dollars.
11. Perk TV
Perk Tv is a platform that lets you watch unlimited videos and pays you for your opinions on them. It is very simple, you just have to open it, watch the video and earn a reward. It also offers other amazing tasks like scratch cards, and daily wins. You can do all the tasks to increase your reward money.
12. AppTrailers
AppTrailers pays you for watching ads in between your videos or TV serials. You just need to check for new movies or trailers and you will automatically get the points after completing them. Collect points and you can use PayPal to redeem them.
13. You-Cubez
You-Cubez is one of the best places to earn easy money. You only have to watch videos. The more ads you will see, the more money you will get. Apart from this, you can also participate in surveys to increase your money. If you love watching online videos, then it's a great way to earn while entertaining yourself.
14. Netflix Tagger
For all the people who love Netflix, this job is perfect. You can become a Netflix tagger and earn more than $65,000 a year. All you have to do is watch Netflix videos and tag each episode with relevant metadata. However, you will have to apply for this but it is worth putting efforts.
Start Getting Paid to Watch Ads
So these were some of the best websites where you can get paid to watch ads. Some people think that online money is a myth and you have to put a lot of investment to generate online revenue but that's not true at all. However, with the internet, you can make twice the money you make with your common job. All you need to do is follow the genuine methods and use the right platforms.
Though you won't become a millionaire by watching ads but it's a great way to earn some extra cash and later, you can invest that money on other things to make more money. Hope this article will clear some of your doubts and give you some helpful information.